Free COD Available

#UpYourGame

Get 10 % off **

Use code NY10

No Cost EMEI *

On HDFC & SBI Credit card for 3 and 6 months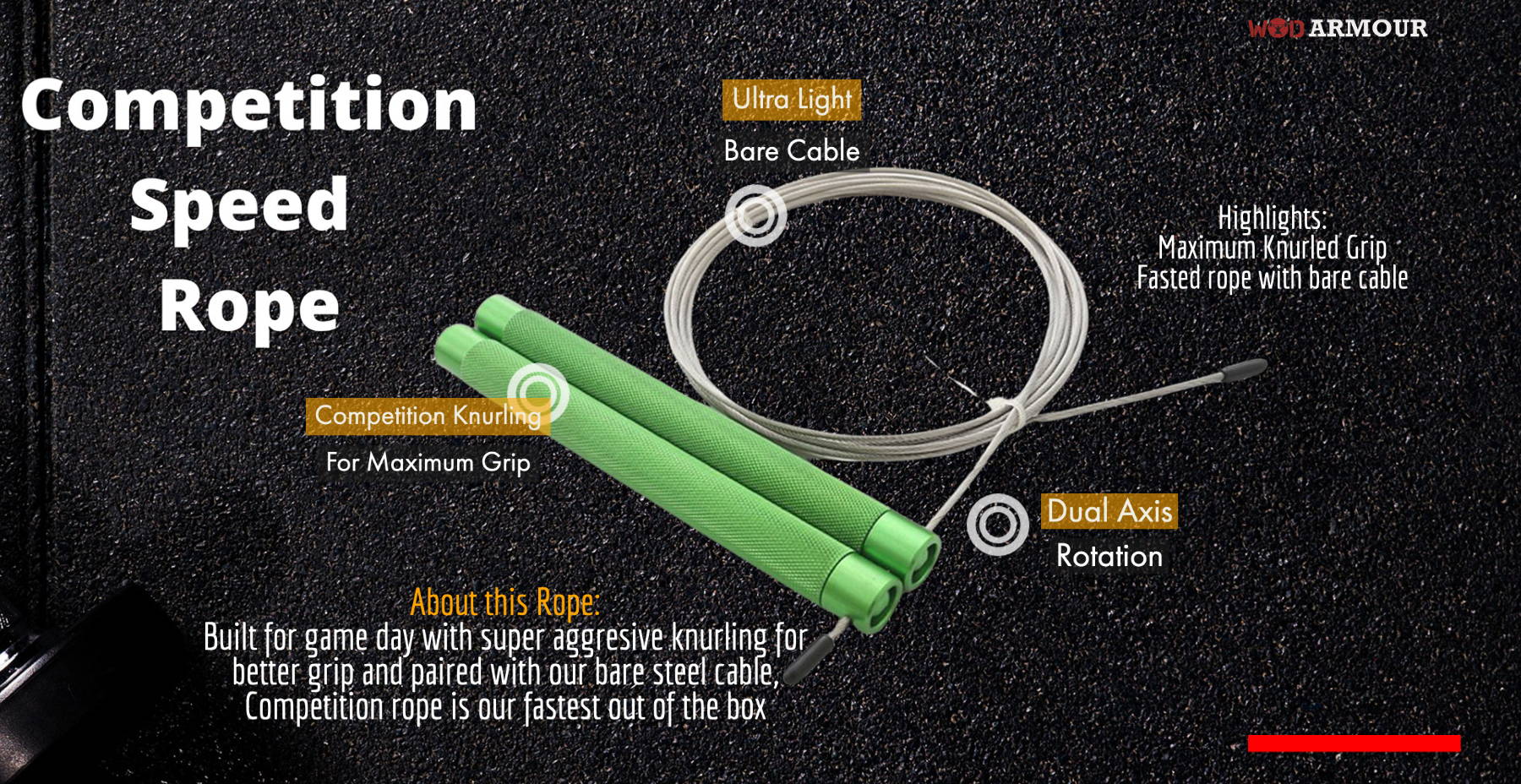 Competition speed rope
has smooth-spinning ball bearings, rhombic knurled handles (same grip as an Olympic weightlifting bar) and aircraft-grade aluminum construction that will help you perform your best and maximize your workouts.
Built to last so you can easily get years of use before you even think about replacing it. No more sharing dirty gym equipment. Use the carrying bag to take this jump rope with you on the road, to your gym or secure at home.
It's Time To Get In The Best Shape Of Your Life!
What's New:
Improved ball bearings for a faster spin
Thicker bare wire jump rope for increased durability
Redesigned hex sockets for easier rope length adjustment
Fully Adjustable Length For The Perfect Fit
Adjust The Length To Your Specific Height Or Jumping Style
Premium Ball Bearings For A High Performance Spin
2 Sets of Ball Bearings In Each Jump Rope Handle
Premium Quality For A Long Lasting Spin
Low Resistance Coefficient For High Efficiency RepsJump Rope, Skipping Rope, Crossfit, Double Unders, Cardio, Fitnes
Light Weight Aluminum Handles
Light Weight handles for more efficiency (32 Gram)
Aircraft-Grade Aluminum For Industrial Strength And Durability
Rhombic Knurling Texture, Like Weightlifting Bars, for Superior Grip Under All Conditions
Preferred surface: rubber matt
Training: High Intensity
Handle length:14.8cm
Handle Material: Aluminium Alloy
Handle: Ball bearing handle
Cable : bare steel