Free COD Available

#UpYourGame

Get 10 % off **

Use code NY10

No Cost EMEI *

On HDFC & SBI Credit card for 3 and 6 months
Premium Performance - Superior Value
Training Mask VENT's carbon activated filtration system keeps the filters out of contact with your face keeping the grime from the polluted air off your skin during your workouts and activities. VENT's filters have also been tested at Nelson Laboratories to insure peak performance. VENT features a cryotech heat dissipating, moisture wick, one-size-fits-all sleeve for optimal form fitting comfort, (10) Carbon Activated Respurity Filters, Expanded User's Manual, Head Anchor Strap for Rigorous Activities, and a 3 Year Protection Plan with product authentication.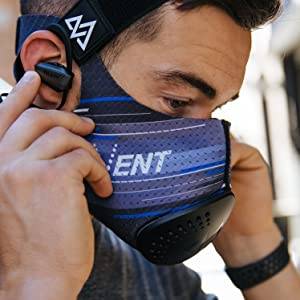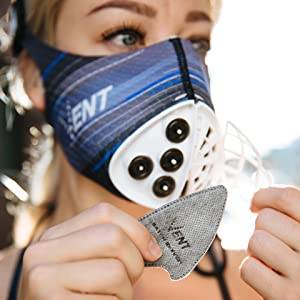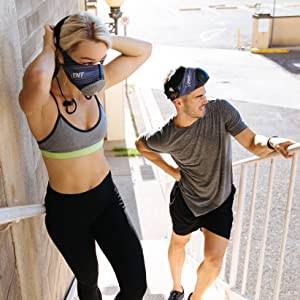 BREATHE SAFER
Outdoor / Indoor air quality can undo all of the positive benefits from your workout and also increases the risk for lung damage as you can breathe in 8X more air while training. Training Mask VENT will protect your lungs in unsafe air conditions featuring 3 different levels of carbon activated filtration.
BREATHE STRONGER
Breathing training will elevate your fitness, stamina, and endurance by increasing your capacity for high intensity exercise. Training Mask VENT features 6 on-the-fly dialable resistance zones using the all new state of the art Respurity air flow system to push your fitness harder so you can get in shape faster.
ALL CONDITIONS - EVERY ACTIVITY
Training Mask VENT is up to the challenge for all of your physical indoor/outdoor activities in poor air conditions from workouts, cycling, and running to lawn care, dust cleaning, and carpentry. VENT can do it all. One mask to protect your lung health and improve your physical fitness – 3 Solutions in One – Training Mask VENT.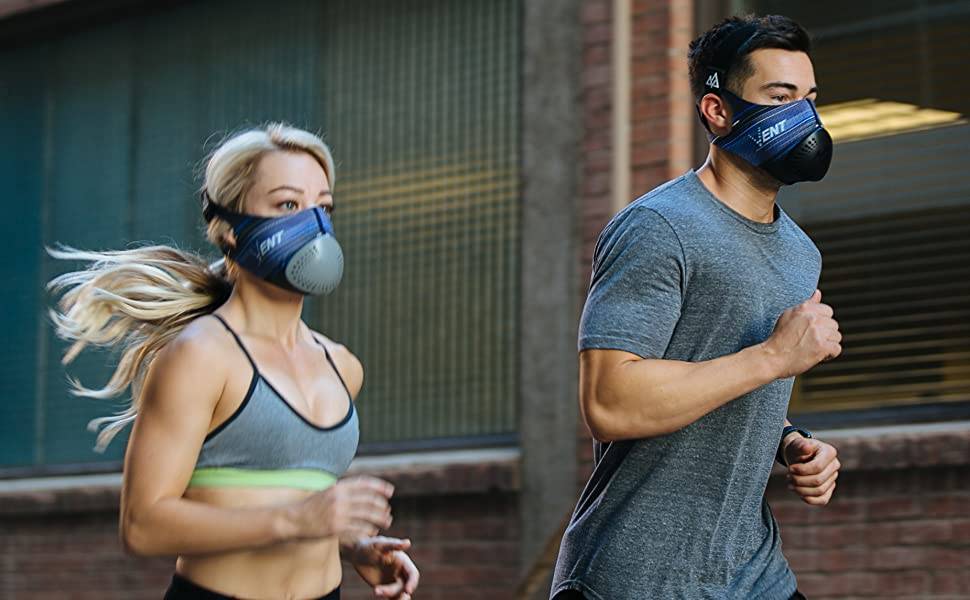 Protect Your Heart & Lungs - Improve Your Fitness with VENT
Quality is Training Mask's top priority. The TrainingMask family of breathing trainers are the most effective, studied, and trusted workout masks available on the market. TrainingMask is the pioneer of the functional performance respiratory trainer - Don't be fooled by the knockoffs - TrainingMask does it BEST. The latest innovation in the Training Mask family of breathing trainers, VENT, is truly the first of its kind combining performance breathing training and carbon activated filtration in one solution.
Training Mask VENT is Made in the USA following rigorous quality standards and is painstakingly manufactured to protect you while it helps you take your fitness or sports performance to the next level. VENT combines all of Training Mask's latest innovations and introduces new ones such as the Respurity Air Flow system which strengthens your lungs when you dial up the intensity in addition to protecting your cardiovascular system from unsafe breathing conditions. Don't compromise your breathing health. Get the all new Training Mask VENT today.