Percussion Massage Device 
/Hypervolt 
featuring Quiet Glide™ technology
   For those looking to improve their mobility. 
   The Hypervolt brings you the most customized massage 
   experience to help you Move Better. 
   Featuring our patented Quiet Glide™    
   Technology, premium rechargeable Lithium-ion battery,
   Three-speed settings, 5 interchangeable head attachments, 
   and Pressure Sensor Technology, the Hypervolt delivers a
   perfect combination of power, performance, and variability.
PREMIUM EXPERIENCE 
What is Quiet Glide™ Technology? 
In collaboration with aerospace engineers we've developed our patented Quiet Glide™ Technology. 
This allows the Hypervolt to deliver 3 levels of power while remaining quiet for ultimate relaxation,
giving the user the ability to take the Hypervolt anywhere without disrupting the therapeutic process.
Easy to use Seamlessly 
Change head attachments and adjust speeds for a customized massage experience
 for maximum results in minimum time. 
Versatile design
The Hypervolt was built to reinvent the massage experience, giving everyone the 
ability to Move Better. Featuring our lightweight durable ergonomic design you can
 take the comfort of relaxation on-the-go. 
Elevated Responsiveness 
Our built-in pressure sensor technology gives visual feedback throughout your 
massage process, to ensure your therapeutic sessions are more accurate.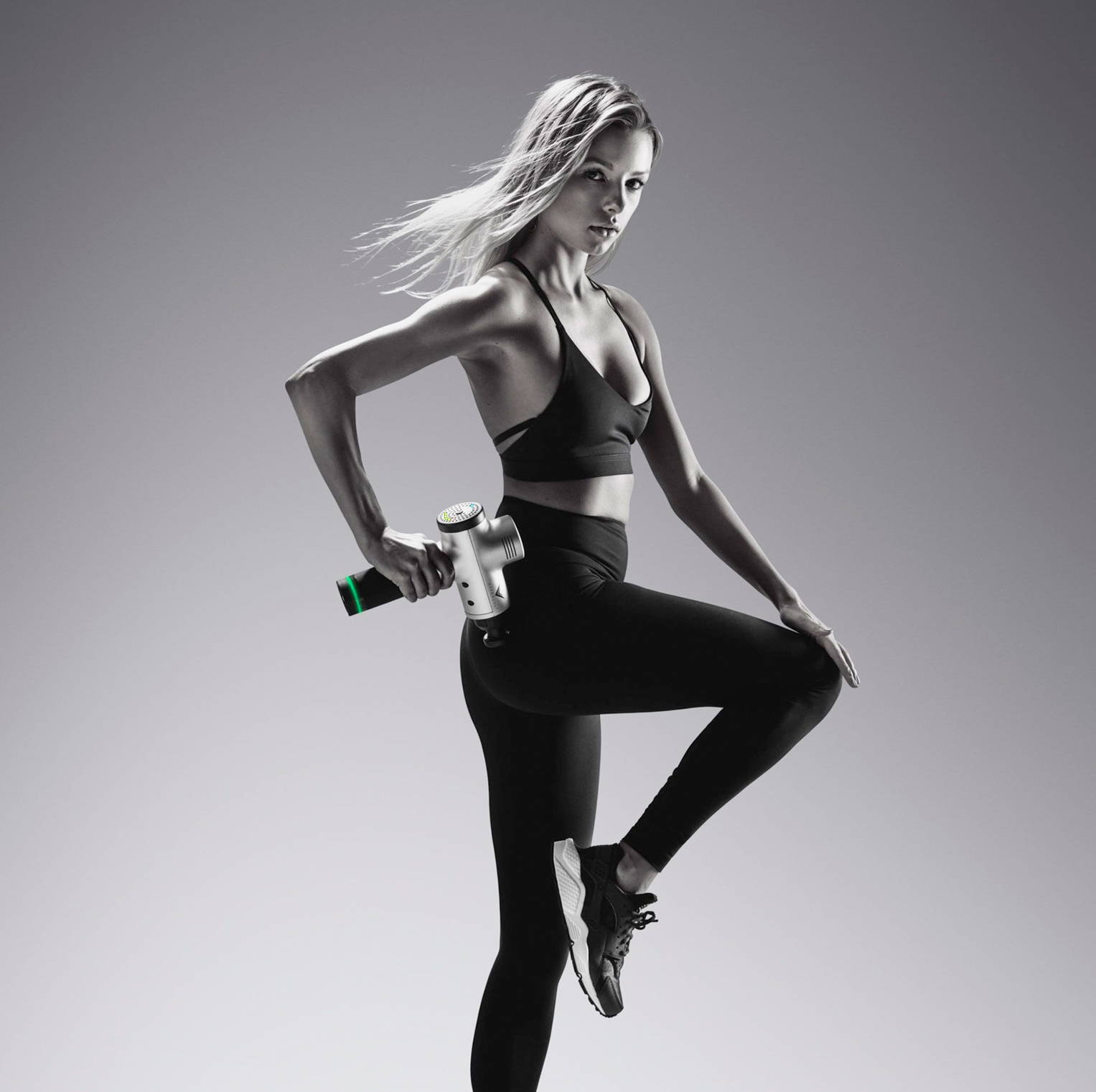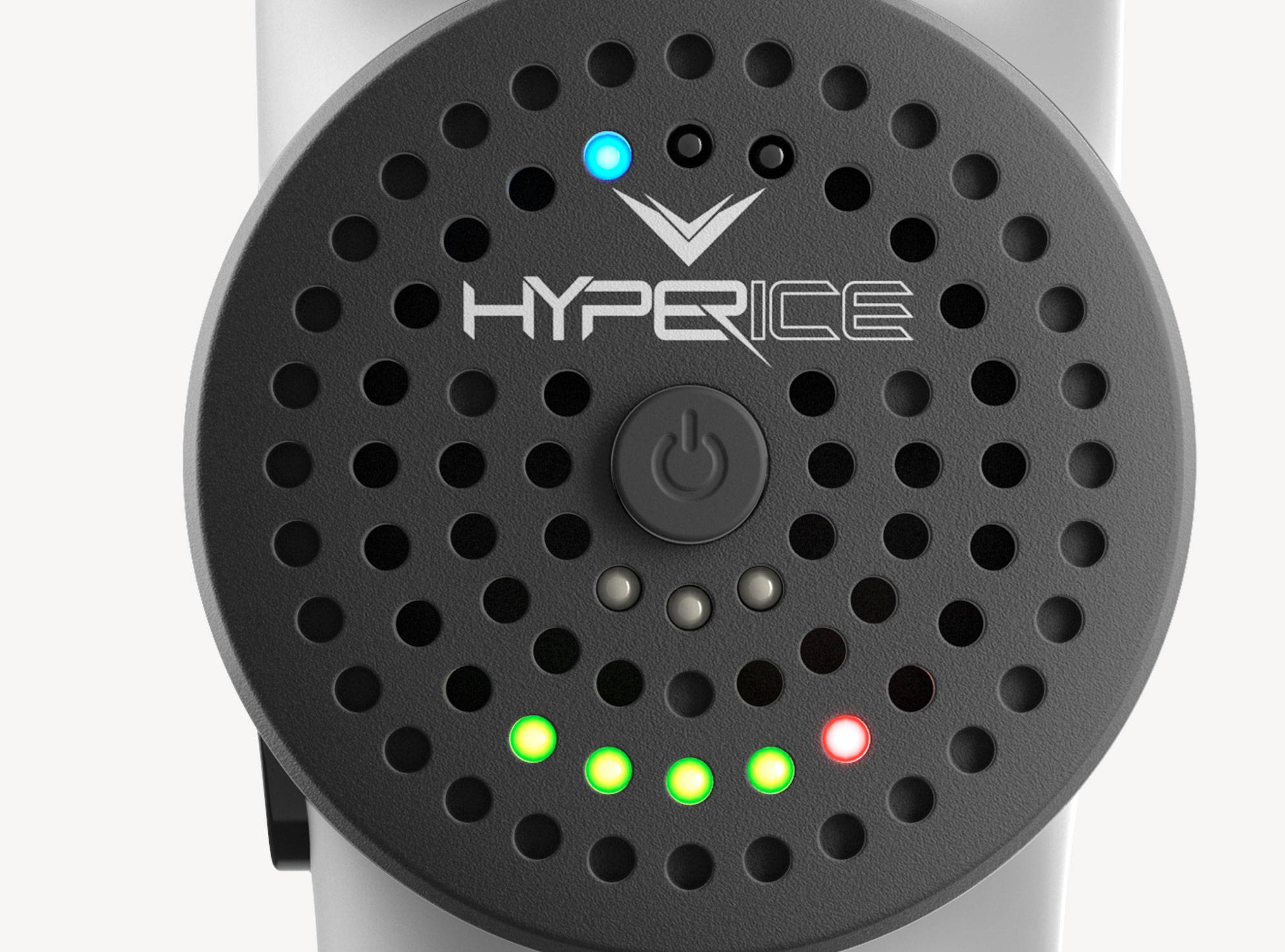 *Relieve muscle soreness and *Stiffness Improves range of motion     *Promotes circulation          *Accelerates warmup and recovery 
What's in the box
Hypervolt 
Hypervolt Applicator Set 
Hypervolt Wall Charger 
Hypervolt Battery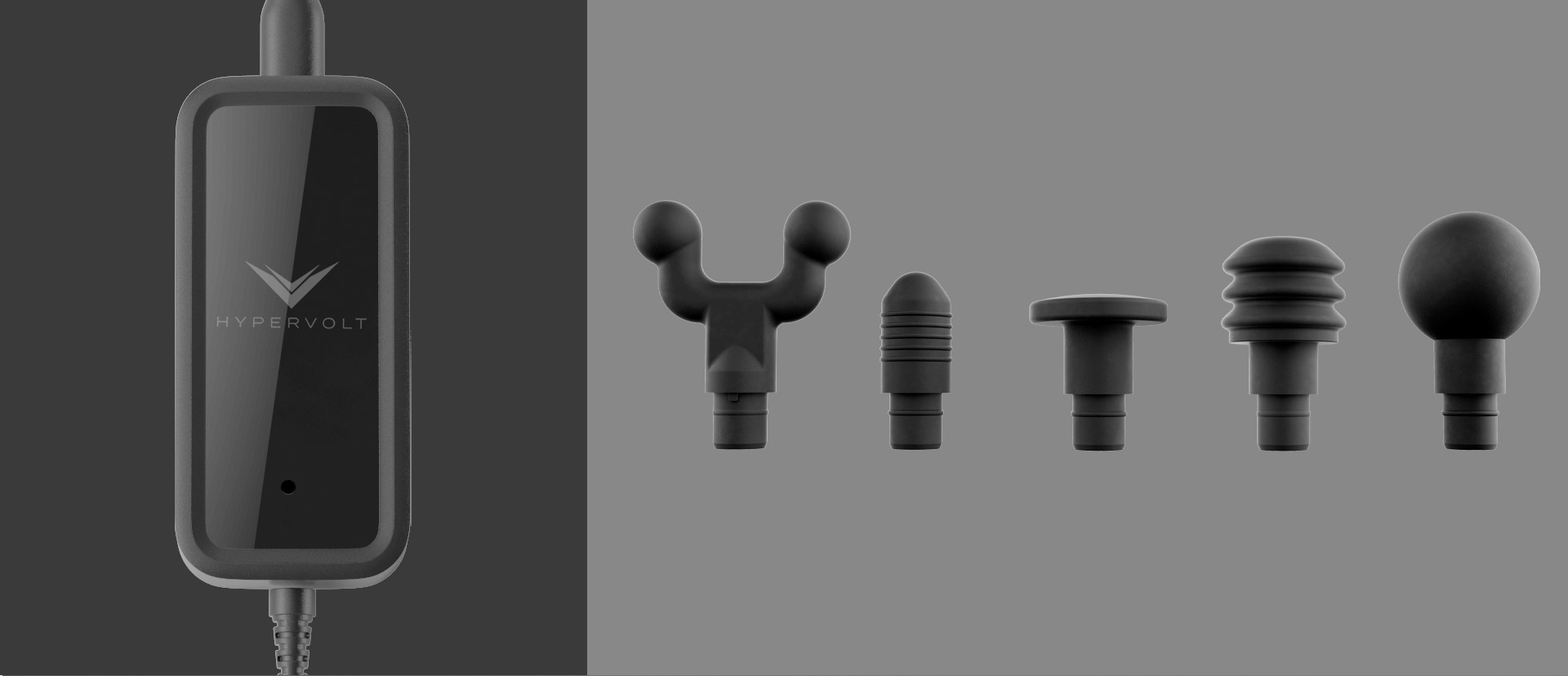 Pop Sugar 
 "Gadget Fitness Lovers Won't Be Able to Live Without This Year"
 "Loved by professional athletes and fitness fans alike, the
 Hypervolt Percussion Massage Device will have your muscles 
 feeling brand new. It comes with four different heads designed 
 to target specific muscle groups, " - Pop Sugar

GQ Best Stuff                                                                              
"The Massage Tool That Will Make Recovery Easier Than Ever"
 "It's a massage tool, but one so powerful and easy to use that you don't 
need a trainer to make use of it. It's wireless, but puts out a just-shy-of-
unbearable amount of power at its highest setting, 
making it easy to dig deep and stay there." 
- GQ